DOVE HUNTING ON THE EASTERN SHORE OF MARYLAND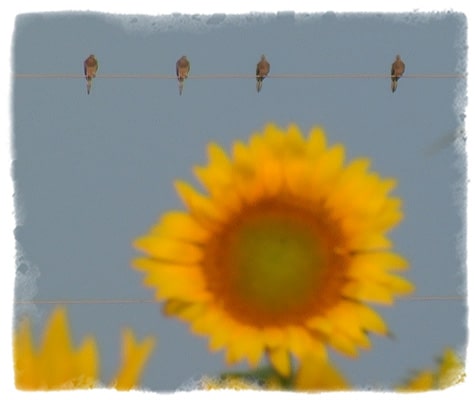 Harrison's Outfitter Service offers fast paced shooting over sunfower fields for the fast flying birds. If you have never dove hunted before you are really missing some of the greatest wingshooting ever with the chance to see hundreds birds dive bomb your field throughout the shoot is truly a sight you will never forget. Dove have keen eyes from a high vantage point to spot hunters easily so wear camoflage to match your surroundings.
What to Bring on your Dove Hunt:
Stool or Bucket
Something comfortable to sit on.
Shotgun & Ammunition
12, 16, or 20 Gauge Shotgun that you're comfortable shooting along with 1 to 1 1/8oz load of number 7 1/2, 8, or 9 shot.
Pricing:
Please call Harrison's Outfitter Service at 410-714-2200 for current pricing.
Seasons:
September 1 with shooting hours starting at 12 noon with a 15 bird limit.
Deposit:
50% deposit is required for each hunter at the time of booking your hunt. The balance is due at the time of hunt.
Cancellation Policy:
Due to a limited number of parties, Harrison's Outfitter Service has a strict cancellation policy that will result in a forfeiture of your deposit if you cancel your booked hunt.
Other Hunting & Fishing Trips Available:
Harrison's Outfitter Service also offers traditional Eastern Shore Canada Goose Hunts, Puddle Duck or Diving Ducks, Turkey Hunts, Whitetail Deer Hunts, Charter Fishing trips or even Mourning Dove Hunts, Harrison's Outfitter Service offers trips to cover all of your Maryland hunting and fishing needs.
BOOK YOUR HUNTING TRIP OR FISHING CHARTER TODAY!  CALL US AT 410-714-2200