CHARTER FISHING, WATERFOWL, DOVE, SPRING TURKEY & DEER HUNTING IN MARYLAND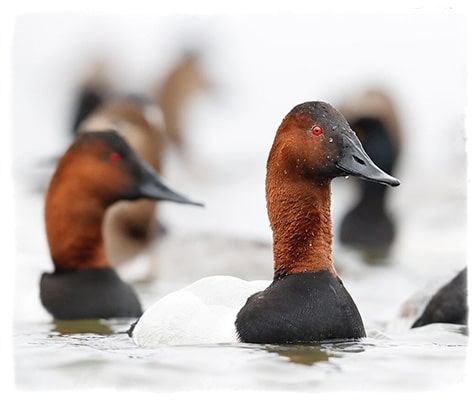 Harrison's Outfitters Service strives to find the best marshes, the best fields and creeks, to give you a hunting experience you will want year after year. We hunt choice farms and waterways in Talbot, Caroline and Queen Anne's Counties in Maryland. I enjoy and believe in what I do, and I want to give you the opportunity to experience what I have enjoyed for many years in the field. Prices vary based on the type of hunt, and any extra accommodations you may request, but you can be assured that we will make every attempt to fulfill your hunting & fishing desire.
Whether you want a traditional Eastern Shore of Maryland Canada Goose Hunt, Puddle Duck or Diving Ducks, Turkey Hunts, Whitetail Deer Hunts or even Mourning Dove Hunts, Harrison's Outfitter Service can make it happen.
Harrison's Outfitters Service also offers Charter Fishing Trips for Striped Bass, Bluefish, Drum, Mackerel, Perch, Croaker and Spot on Maryland's Chesapeake Bay and its tributaries by trolling, chumming, bottom fishing and light tackle. The spring and fall are our favorite times of the year because you have a chance at large Striped Bass. The fall also gives the opportunity for a Cast and Blast trip. These trips consist of a Sea Duck or Diver Duck Hunt in the morning and  Striped Bass fishing the same day.
Harrison's Outfitter Service can make arrangements for quality lodging from economy to luxury. We can recommend one of our many fine restaurants in the area or sporting goods stores nearby. We want you to enjoy the entire experience and will go the extra mile to make your hunt a success. A 50% deposit is required to reserve your hunt date. Please call Harrison's Outfitter Service at 410-714-2200 for hunting seasons, limits, license information and rates.
Danny B. Harrison, a licensed guide, who has been guiding hunts in Maryland since 1974, wants you to have a memorable hunt. He knows that your time and money are valuable and invites you to visit Maryland's Eastern Shore and enjoy a memorable hunt with him at Harrison's Outfitter Service. Click Here to book Your Hunt or Fishing Charter today!
BOOK YOUR HUNTING TRIP OR FISHING CHARTER TODAY!  CALL US AT 410-714-2200